Our staff working with your child are carefully chosen to ensure that they are able to develop positive, lasting relationships that children will remember. Your child will have a Key Person who will work closely with your family to ensure they know your child well and understand their needs, giving them a sense of belonging. They will build a familiar, affectionate and trusting relationship you can rely upon – but at the same time, be good role models for fun, friendship, caring, education and  positive behaviour!
Rigorous interviewing and safeguarding checks are in place to ensure enthusiastic, committed and dedicated staff provide the highest standards of care and learning.
All staff are either qualified or working towards childcare qualifications on site through Realise Training. We encourage and support staff development and on-going training, but as a minimum all staff will undertake:
Child protection training
Paediatric first aid training
Basic food hygiene
Introducing…….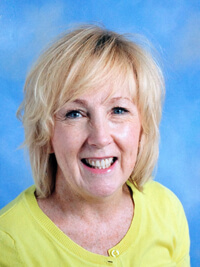 Julie Shaw
General Manager
BA Hons Childhood Studies
Early Years Professional Status
Also on Advisory/Steering Committee for Knaresborough Children's Centre.
Enjoys cooking and travel, family and friends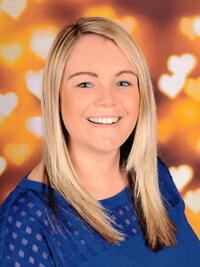 Hannah
Kids at Heart Area Manager
BA Hons Childhood Studies
Achieved National Day Nurseries Association top 3 Nursery Practioner of the Year nationwide.
She likes spending time with family and friends.
Save