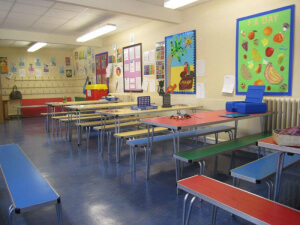 Kids at Heart currently run three Kids' Clubs in Harrogate. They are at Woodlands Kids' Club, at Willow Tree Community Primary School, Western Kids' Club, based at Western Primary School and our newest addition is at Hookstone Chase Primary School. We offer a breakfast club and after school care at all sites, along with a school holiday club for children aged between 3 and 11 years at Woodlands.
We also provide limited places for children aged 4 to 8 years at Nidderdale Kids' Club in Lingerfield.
Located in welcoming, caring, stimulating environments, we offer a wide range of activities including varied arts and crafts, outdoor play and sports, games, quizzes and cooking. During school holidays a fantastic full activity plan is in place based on children's current interests and tried and tested favourites.
Woodland Kids' Club
At Woodland Kids' Club we have an under 6's room and an over 6's room so that activities can be carefully tailored to the needs of the children attending. Water is always available and we provide healthy, fruit and vegetables, homemade snacks combined with the occasional special treat.
Western and Hookstone Kids' Clubs
These are smaller and term-time only (including selected training days). All age groups are together with inclusive activities that cater for all children.
Our learning through play curriculum fuels independent thinking in a safe learning environment. We also encourage respect for others through the value of taking turns, sharing, being part of a group and caring for each other. We ensure that every child has the one-to-one care and attention they need with low child:staff ratios plus making sure that you know exactly what your child has done throughout the day.
You can download our current prospectus or application form here, or please contact us if you would like to arrange a visit.