Kids at Heart can come to you to provide outstanding tailored crèche facilities wherever and whenever you need them.
A crèche may be a 'one-off' arrangement for any number of children, in order to allow the parents to attend a particular commitment, or it may be a 'regular' as in a supermarket, sports centre or hotel leisure club. It may also be a lovely addition to provide fun and care for children at weddings.
We can offer a bespoke package specific to your circumstances and bring our high quality childcare to many different events and locations, from exhibitions to weddings all over the country.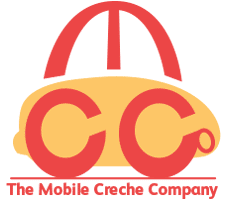 If you are interested having a mobile crèche please contact us to discuss your requirements or for a personal quotation.